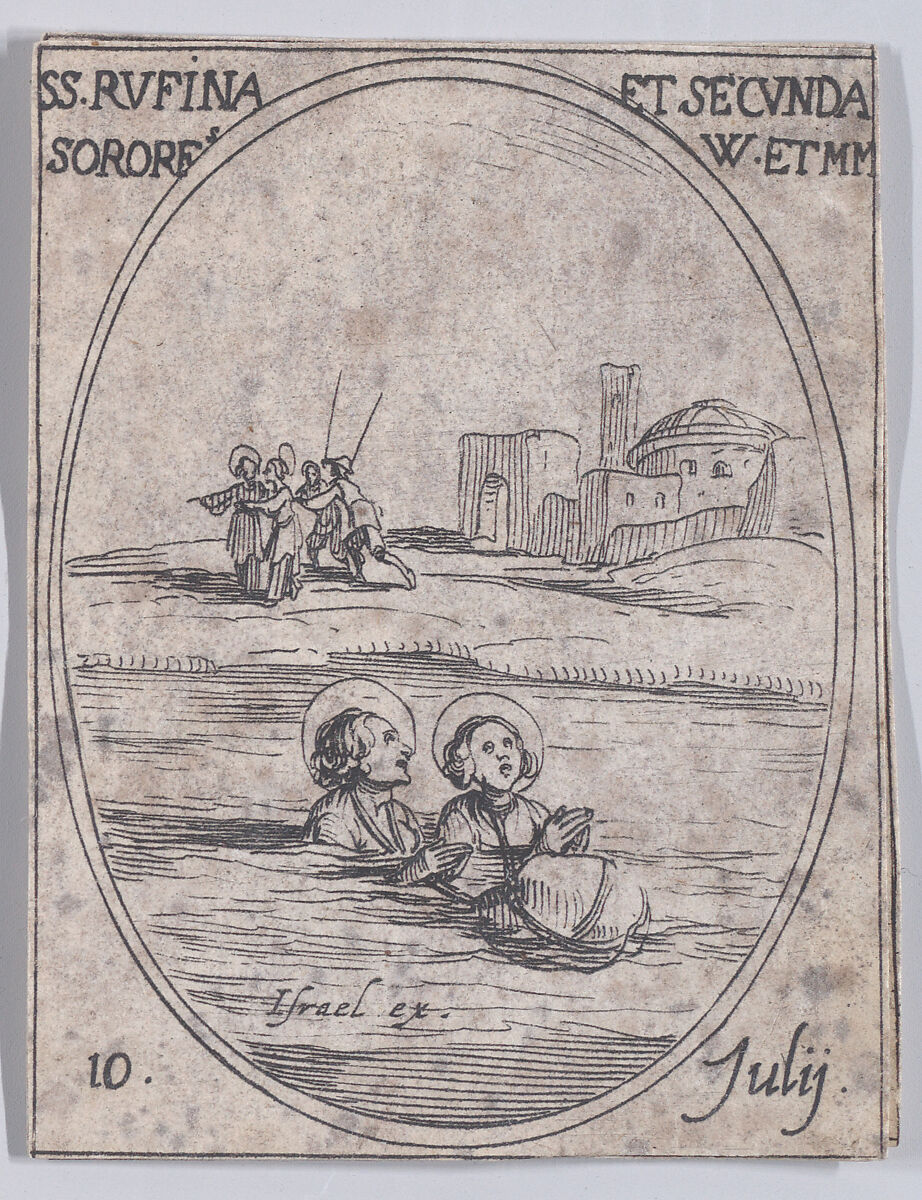 Modern Hagiography
Lives of the Saints by Alban Butler.
Lives of the Saints by Sabine Baring-Gould.
The Liturgical Year by Dom Guéranger.
Medieval Hagiography
Art & Architecture
The Church of Sante Rufina and Secunda in Rome
A painting of their martyrdom by three 17th-century artists
Post-Biblical Saints Art Index
Emblems of Saints by Which They Are Distinguished in Works of Art by F. C. Husenbeth.