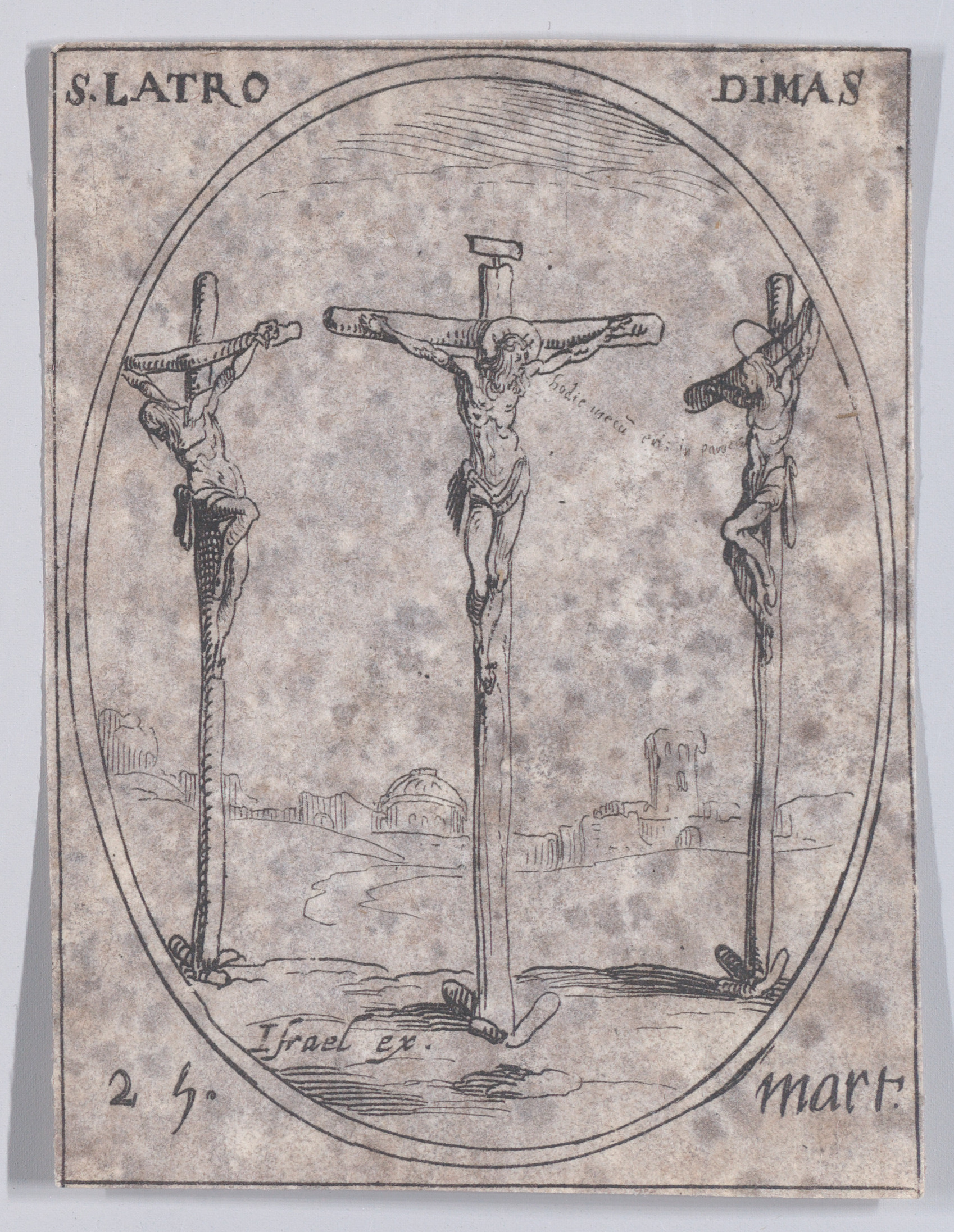 Modern Hagiography
Lives of the Saints by Sabine Baring-Gould.
Biblical Texts
Matthew 27:38, Mark 15:27–28,32, Luke 23:33, John 19:18
Ancient and Medieval Hagiography
Art & Architecture
Warburg Institute Iconographic Database
Medieval Religion Listserv – 2016 Dillon.
Lives and Legends of the Evangelists, Apostles, and Other Early Saints by Mrs. Arthur Bell.
The Saints in Art by Joseph Maria von Radowitz.
Emblems of Saints by Which They Are Distinguished in Works of Art by F. C. Husenbeth.